Students, whether in a college, university or school, need to prove their intelligence, learning and knowledge through writing a research paper, project report, essay or thesis. The significance of expressing your knowledge through words is critical in acquiring higher degrees or a job. Nevertheless, several students resort to cheating for various reasons, and in the process, they hire someone who could help them finish their academic work and get them good grades. The practice of contract cheating is on the high, with educational institutions, especially universities and colleges fighting it out to stop companies or essay mills engaged in paper-writing services.
Various measures have been taken by educational institutions in countries across the globe; nonetheless, are they really effective to check the rise of contract cheating in education?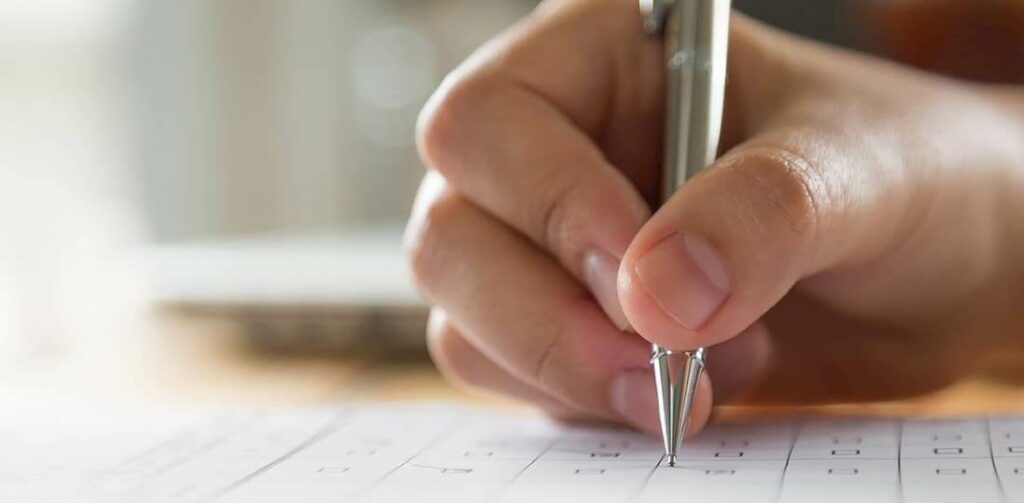 What Is Called Contract Cheating?
An academic dishonesty of serious type, contract cheating is a practice of employing someone to complete your assignment or any type of academic work as if it is your own against academic integrity. Lancaster and Clarke devised the term 'contract cheating' in 2006. It includes:
an individual who is a friend or family member or private tutor
writing or editing services or document sharing website
Owing to some kind of contract or exchange between two or more persons, it is famously called contract cheating. The contract may be in return for money or not. A significant aspect of contract cheating services is it is available cheaply if students use a particular website, and put their assignment work up for auction to find people who can write it for them for a few dollars. This writing service often works out much cheaper than that provided by traditional essay mills.
Increase in Contract Cheating in Education
There are reports that show increase in contract cheating and the growing concerns of educational institutions, which view this as a serious threat to educational standards and quality. Several incidents show vulnerable students using essay mills to gain higher grades to join a course of their choice in return for a fee. These essay mills have been successful in giving a commercial aspect to contract cheating.
Some studies conducted reveal how commercial contract cheating is commonly committed by students in higher education, and how it is increasing. About 71 samples of students' work were identified in 1978, in which a historic average of over 3 percent of students self-reported contract cheating. Since then, the instances of contract cheating have increased to about 16 percent or 31 million students, who have admitted engaging a third party to do their work by paying them.
Contract cheating is increasingly found across all disciplines, and academic journals, as well as media resources agree that it has become a threat to education. Nevertheless, there is neither any studies to provide a clear vision of market tendencies nor any reliable measurements to support this. With increase in the number of students looking for a third person to do academic work for them, there is always a demand for contract cheating services enabling essay mill companies to continue to exist and succeed.
How to Know if a Student's Work Is Original or Not?
Some studies were directed towards students who are cheating continuously, and to what extent they use contract cheating services. One can find enough potential for further studies in contract cheating; nevertheless, how to detect it is still not clear. There are different ways of identifying whether a student's work is original or not. One of the important methods is comparing a student's submitted paper with a range of databases of student journals and academic paper to detect any similarity in the text and style of writing. The comparison is extended to student's past work.
However, the comparison is not easier than what a plagiarism detector does to find duplicate content; instead, it conducts a deep analysis of a student's writing and finds differences in the style    
Can a Plagiarism Checker Help Avoid Contract Cheating?
With several companies engaging in contract cheating by offering writing services, it is difficult for teachers to detect plagiarism. The situation is still grim with ordinary anti-plagiarism software, which are only similarity checkers, and can detect only plagiarized content searching the Web. In contract cheating, a student submits somebody's original content, which an online plagiarism checker can hardly find.
However, there are artificial intelligence (AI) assisted software tools, which can be integrated with a plagiarism scanner to help not only check for the text similarity but also compare the text with the student's earlier work. The software is designed to run Stylometry writing and natural language processing check to study the student's writing. It analyzes the writing using a computational reading method, and studies the consistency and uniqueness in writing by taking into account the vocabulary, whether it is limited or rich, sentence structure and punctuation.
The stylometric analysis by the tool also takes into account the function words used unconsciously by the author, and uses them as markers for understanding the literary genre, as well as chronology. You can have the software read a minimum of three or four original paper of a particular student to help identify his or her writing voice. Once it is done, you use the tool to check whether a specific assignment is written by the student or a freelance writer. If it detects a sudden change in the writing style, it may either indicate contract cheating or plagiarism. When preventing duplicate content is possible in academic papers through a plagiarism test, which gives accurate results through a comprehensive report, preventing contract cheating is harder to achieve. Educators, especially teachers and instructors, can try finding contract cheating using the software, and educate students on the importance of developing independent thinking. It is also essential to make your students understand that by outsourcing their academic work to someone else, they commit fraud, which may lead to serious consequences in future. When writing by themselves, they should also be aware of not causin