Studies show that students' learning process is governed by certain laws, which support their development. Some prominent ones are readiness, involvement, association, relevance, feedback, challenge, and so on. It is true that both teaching and learning happen in dynamic environments, where students develop positive attitude, acquire and relate new knowledge with prior learning, and use it in practical situations. Assessment is an important aspect in the process of learning. With the online assessment tools, you can grade the depth of student learning.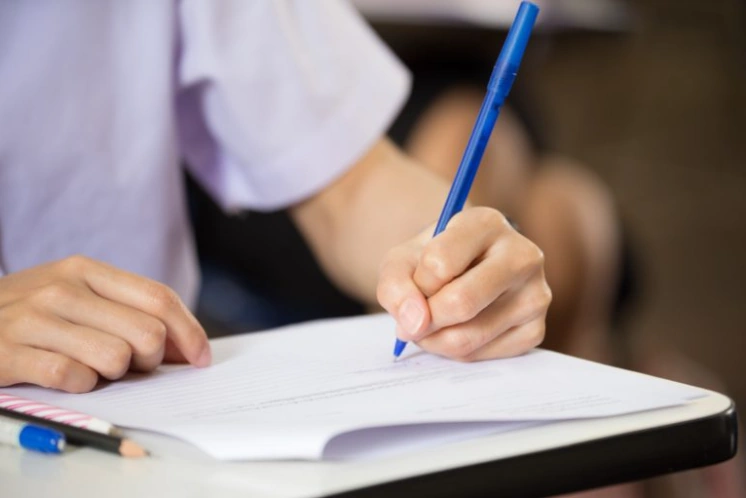 Aspects of Student's Online Learning
Student learning depends on three aspects, and they are affective, cognitive and psychomotor. When affective includes emotions or feelings, cognitive and psychomotor include thinking or kinaesthetic. Learning enables students develop attitude and acquire new skills. The cognitive aspect is aimed to help students acquire knowledge and develop mental skills. It consists of knowledge, comprehension, application, examination, synthesis and assessment.
As for the affective aspect, it includes receiving and responding to phenomena, valuing, characterization and organization. The psychomotor aspect is for utilizing motor skills and coordinating them effectively.
Types of Assessment
When it comes to assessment in education, there are different types, with each meant for some purpose. They are
Diagnostic
Formative
Summative
Confirmative
Ipsative
Criterion-referenced
Here are a few common ones that help grading standardized tests are explained in length.
Diagnostic Assessment
Teachers want to assess the skills, knowledge, strengths and weaknesses of students before the instruction. They do it through pre-assessment or diagnostic assessment. Through this, teachers plan and devise purposeful and efficient instruction to help students have a personalized learning experience. A diagnostic assessment is conducted before the start of the course to meet the varied needs of students.
Formative Assessment
With this assessment, school teachers could give timely and regular feedback to students, and based on the results and learning objectives, teachers bring modifications to the instruction. A formative assessment can help know the student understanding of the subject, as well as help students identify their weaknesses and practice further to improve. It includes weekly quizzes, questions or discussions on the topic in a lecture and assignments. This assessment is helpful for both teachers and students to improve their teaching and learning
Summative Assessment
A summative assessment is generally conducted at the end of the course, school year, project or instructional unit. It helps you know the outcome of student learning in the end by comparing students' performance to a benchmark or standard. It also helps measure the long-term benefits, effectiveness of learning and student reactions against the instruction. Summative assessments are known for a high-point value, and they include final exams or midterm exams.
Unlike the other assessments mentioned above, they have high expectations, and therefore, provide clear instructions and grading rubrics to evaluate student knowledge and comprehension. An AI grader tool can help with summative assessments by grading open-ended written tests accurately.
Some Best Online Tools for Making Assessments
Google forms are the most sought-after tools among teachers for they can be easily and quickly created. Other than making them simple to operate, Google forms make it easy for students to access and respond. Google offers this form, with a range of templates for free on your personal account. The option 'logic threading' helps you change a multiple choice question for clunky wording.
Students can get provide answers to the questions by choosing an option from the drop-down menu, typing a short text or posting a video. Teachers can track the most number of wrong answers and missed answers and have a review later. Students can get notifications, as well as responses, directly to their email.
A formative assessment tool, Socrative helps teachers evaluate students' understanding and learning progress in real time online through questions and quiz games. With the separate app, teachers can use the features like the quick question and exit feature to launch it and the students access the test entering the room name. Their answers instantly viewed and feedback given. The grading tool allows you to create quizzes and conduct quick tests to receive instant feedback.
The purpose of this digital tool is to track learning, so teachers can assess and know what the what the students understand.
If you want to evaluate your students in your own way, then Poll Everywhere would be your best choice for its allows you to take attendance, frame and give quizzes and assess the understanding. All you need to do is to take a snapshot of the area that students have problems in understanding, and create questions on the online polling platform and ask students to vote using their phones or tablets. The poll questions can be either open text or multiple choice. It is one among the formative assessment tools that help enhance student participation and understanding.
Pear Deck is an add-on tool and helps teachers ask multiple-choice or open-end questions during the presentation. They are included within the slides to get immediate response and change the instructions to help students have better understanding.
A visual representation of words, a Word Cloud is an online assessment tool that give greater prominence to frequently appearing words. Also called a word collage or wordle, it helps a teacher create wonderful word clouds with the students. All you have to do is to ask a question from the unit after the instruction, and the students will answer it using a smart device, especially a mobile phone. The input of all the words entered by the students are shown. The word with more number of entries are the answers. Word Clouds are used for ideation, brainstorming or icebreaker during a discussion. They help give instant feedback depending on the students' performance. To make it interesting, you can customize them with themes, colors and shapes.