Topic-based essay writings provide students with enough topics under each essay category.
Essays can be deeply personal that focuses on introspection/retrospection that expresses the perspective of the narrator. They can also be highly logical and formal, like an argumentative essay.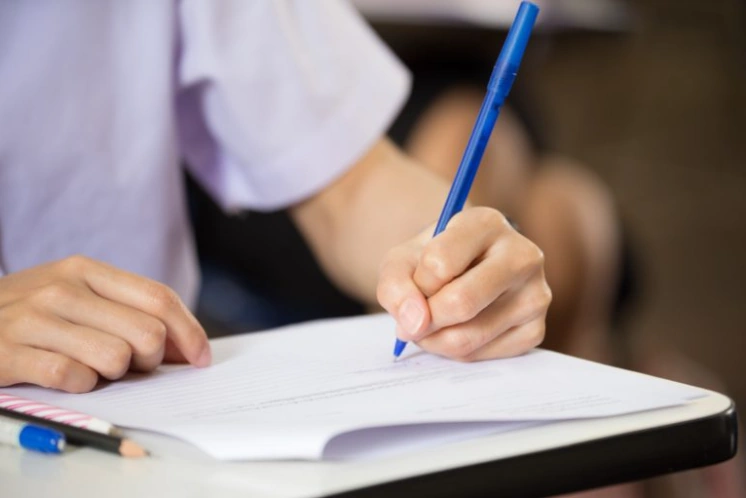 As a student, it is best to know about types of essays. It helps to become an efficient essay writer. The common types are that a student may find in high school include the following-
Narrative essay: It is similar to a personal essay where the writer creatively narrates their personal experience. In this essay type, the writer can harness the creative capacity to weave a story and fill it with emotions while writing a narrative essay.
Expository essay: Writers should provide a balanced viewpoint while writing an expository essay. These essays are beneficial in practicing writing skills. The concept of an expository essay is evaluated by the writer entirely. However, personal opinions and expressions are not a part of expository essays. This kind of essay requires research and logical insertion of points that encapsulate the topic.
Argumentative essay: These essays require the writer to argue for or against a motion. It requires logical substantiation of the viewpoint that the writer upholds in the write-up to prove their stance. Validity of the points is of prime importance in this kind of essay.
Persuasive essay: In this type, the point of view expressed in the passages should convince the reader. It is essential to frame the persuasive statements with a rationale so that the audience is convinced.
Effect essay: The concept of cause and effect is the primary aspect that helps to write this type of essay. Writers here follow the series of events that lead to a result. The effect is discussed with respect t the causes that are involved.
Contrast essay: It is a relatively simple firm where two things are compared against each other, and the differences are highlighted through the write-up.
Descriptive essay: In this type of writing, the writer needs to provide a thorough description of an object, event, or person. In a descriptive essay, subjective elucidation is allowed along with logical expressions. In this form of writing, there is enough scope for creativity and individual expression.
Often, students treat essay writing as an assignment by instructors in colleges. Vast scopes are there in essay writing because students can be assigned different kinds of essays.
A Brief Description of Academic Writing
In high school and college students, are required to write dissertations and essays. These writing assignments are given to students to gauge their knowledge and critical thinking ability. Essay types in college, ranging from the narration of personal experience to a thesis.
It is easier to write a college essay/paper after gaining information about the types of academic papers in college. Instructors can provide information about essay types. Students can also search for information on paper types.
Differences are present in each type of dissertation/paper that a student writes. As an instructor, it is vital to familiarize the students with the types of academic texts in college they have to write. The writing style and arrangement of points can differ according to the essay/paper form. However, certain factors remain the same for all kinds of academic papers. These crucial aspects are:
Concise sentences: Grammatically sound sentences are vital to write any paper. College students should be careful while framing sentences because careless grammatical errors send a negative signal to the examiners. Grammar, spelling, and punctuation are primary factors that help in forming the structure of a paper. Students need to be careful regarding mistakes in this regard. Free grammar checking tools are available online. It can help students in checking their texts for grammatical and spelling errors.
Ways to Produce Plagiarism-Free Papers
Plagiarism is a vital issue in academia. Examiners can reject a flawless paper because of plagiarism.
Writers/scholars need to take every possible action to avert plagiarism charges. The primary steps that students can follow to avoid plagiarism are as follows:
Thorough literature review: The literature review of a paper involves a thorough examination of the existing research material that pertains to the thesis statement of the scholar/researcher. This section is present at the beginning of the paper and gives the readers an in-depth view of the existing research of the topic of the discussion presented in the research paper. Thorough knowledge of research documents and their documentation in the essay lessens the chances of committing plagiarism.
Annotated bibliography: The bibliography in a paper is an important section that cites all the in-text references used in the text. Using direct or indirect references within the research paper or essay is permissible. But each source requires a citation in the bibliography to avoid plagiarism charges.
Manual revision: The written essay has to be manually revised for mistakes and improperly cited sources. Missing citations also leads to plagiarism, and meticulous manual revision often helps in finding unintentional plagiarism issues.
However, as a responsible researcher, it is best to take utmost care to make the paper plagiarism-free. It is possible when a piece of writing is scanned by sophisticated plagiarism-checking software. Numerous plagiarism checkers are present online, like Copyleaks. This service provider has highly advanced plagiarism checking software that is enhanced with artificial intelligence.
The specialty of this software is its ability to detect hidden forms of plagiarism. Hence, this software is not just an efficient plagiarism checking tool for students. It is equally beneficial for examiners as it helps in detecting camouflaged plagiarism.
Conclusion: It is essential to use suitable online tools offered by service providers like Copyleaks to detect errors in academic papers. Writers/scholars can search the website for more information regarding the types of plagiarism checking services offered by Copyleaks.